Ixigo IPO: Ixigo Plans a 750 Crore IPO
Ixigo is a travel portal and it plans to host an IPO of between Rs 1500 crore to Rs 1800 crore later this year.
Ixigo travel made headlines with its supposed plans to go public and is allegedly arranging to file its draft herring prospectus with SEBI sometime next month – in July.
Here's are some important things to note with regards to this upcoming IPO:
Who is Ixigo?
Ixigo is a Gurugram-based travel bookings portal, launched in 2007. Its business focuses on train, bus and flight bookings. Like many of its peers, it also throws in deal discovery, user-specific unique recommendations, air-fare predictions, notifications about train delays and other such add-ons to its core service offering.
Its competitors are the likes of Yatra, EaseMyTrip and other online booking websites.
What do numbers look like?
Newspapers have quoted anonymous insiders who have given out fairly exciting figures linked to Ixigo's business. One website said that a company insider quoted "an annualized gross booking value run rate of Rs 5,000 crore. [Ixigo] has bounced back to nearly 2x of pre-Covid levels."
Additionally, one of the company's founders has published the following on a social media website:
The company enjoyed a net revenue of Rs 153 crores (35 percent YoY growth) and an EBITDA loss of Rs 5.4 crore (87 percent profitability improvement).
In a Covid-19 ravaged year when the entire segment felt the heat, Ixigo's FY21 revenues are higher than FY20
Public figures suggest that the online travel company has over 35 million users in India and in other pa
| | |
| --- | --- |
| Earnings from bookings annually | Rs 5000 crore |
| Covid context: FY21 revenues | > FY20 |
| 2020 revenue | Rs 153 crores |
| 2020 YoY growth | 35% |
| 2020 EBITDA loss | Rs 5.4 crore |
| 2020 profitability improvement | 87% |
What has Ixigo been up to in recent months?
There has been a flurry of activities in Ixigo's proverbial corridors during the last few months. The run-up of developments is certainly conducive to an upcoming IPO. Let's have a look.
The company's new CFO (Chief Financial Officer) is Ravi Shanker Gupta, who has an excellent track record in hand-holding companies as they go public, including the Dominos Pizza mother company Jubilant FoodWorks Ltd
The company is in the process of raising capital and has currently already raised about Rs 22 million from its primary fundraising efforts.
In the previous quarter, Ixigo acquired online train bookings company Confirmtkt which was based in Bengaluru and is currently getting a little under 40 million train bookings ever since the takeover, according to sources.
Is the tourism industry dead? Is now a good time to invest?
Lockdowns have certainly crippled the movement of people within cities and more so between cities, across states and between countries. The domestic tourism industry bounced back only briefly for a few months before the second wave of the pandemic brought renewed lockdowns across the country.
However, logically, once the pandemic is behind us one can expect that the online mode of everything that people have become accustomed to will carry on. Online train, flight and bus bookings were already far more preferred than the offline channel even before the pandemic struck.
As we publish this, second-wave linked lockdowns are being lifted. As far as the tourism industry goes – whenever people are able to – they will indeed travel and holiday. In fact, it is likely that lockdowns push people to travel even more as soon as they are allowed to in order to sort of make up for having been cooped up.
Big names linked to Ixigo and the upcoming Ixigo IPO
Ixigo is backed by:
1) Sequoia Capital – a US-headquartered venture capital firm and
2) Elevation Capital which recently rebranded from SAIF Partners and made news for raising USD 400 million for a new fund. It has backed brands such as Swiggy, MakemyTrip, Paytm, JustDial
3) Makemytrip, a travel industry giant.
Ixigo has also reportedly made its selection of investment bankers in preparation for the IPO, namely
Kotak Mahindra Capital,
ICICI Securities
Axis Capital
Nomura
What do investors not know yet that they need necessarily know:
Ixigo only plans to submit its Red Herring Prospectus in July this year, which means investors are at least a month away from getting hold of all the key details that come with it. These include
What does Ixigo plan to do with the proceeds?
A Red Herring Prospectus puts on record the company's plans for the investor capital. Many investors have a clear preference for companies that put out IPOs for the purpose of expansion. However, the opposite is true for companies that intend to use IPO proceeds to settle their debt. A lot of investors feel like if a company needs help to settle its debts, then perhaps there is something lacking in its business model.
What are Ixigo's financials like?
Investors definitely want to know the profits and losses, assets and liabilities, revenue and market share of the companies that they intend to invest in. As such investors would want to see these details pertaining to Ixigo as well.
In addition, investors might want to look at Ixigo's financials over the past five years.
Team
Ixigo has brought onboard a new CFO who has some amount of IPO fame, but what about the rest of the team and their track record? It is important for investors to ensure that the rest of the team is also able to manage their capital – additionally investors usually like to ensure that there are no bad apples in the mix.
Legal
Investors should always check the Red Herring Prospectus for any pending legal cases or legal trouble that the company might have landed itself in as this can seriously eat into investor capital when push comes to shove.
To sum up, the Ixigo IPO is still shrouded in a lot of secrecy but nonetheless seems to be eliciting tremendous excitement. Investors are advised to wait for further information – and to go through that information without bias when it is released – before attaching any sentiment to the IPO.
Get stock market terms explained, access historical pricing and company data and conduct your trading on the go with the Angel Broking app. Free for download and use, the app also lets you set up a trading account within minutes – best of all, the process is entirely virtual. What are you waiting for? Start your investing journey right now with Angel Broking and always remember: everyone can invest irrespective of age, gender or occupation.

FAQs
What are the open and close dates of the Ixigo IPO?
The Ixigo IPO dates are yet to be finalised at this point of time.
Who are the promoters of Ixigo?
Sequoia Capital India
Fosun RZ Capital
Micromax Informatics Limited
Elevation Capital
MakeMyTrip Limited
(read more about them in the main body of the blog)
What is the amount of the Ixigo Ltd IPO?
1500 to 1800 crore
What is the minimum lot size that I need to go for?
This is yet to be announced.
What is the Ixigo IPO price or the Ixigo IPO share pri543ce?
Ixigo is yet to file its Draft Herring Prospectus and as such here is no information about his at the moment
Is there a retail portion for the Ixigo IPO?
This is yet to be announced.
Should I invest in the Ixigo IPO?
This depends on your investor profile and how it matches with Ixigo's plans. You should ideally study the Draft Herring Prospectus before making such a decision
How would you rate this blog?
Translate the power of knowledge into action. Open Free* Demat Account
Latest Blog
The Best Penny Stocks in India

Investing and trading on the stock market has the potential to generate profits.

Vodafone-Idea: What went wrong?

Mergers and acquisitions can turn the eyes of stock market investors towards the possible action that such large-scale actions can bring to the futur…

Asian Paints: 7000% returns in 17 years

Some investment propositions have the ability to make investors – both the newbie and the expert alike – stop and stare.

PVR - a comeback on the cards?

Who doesn't like to watch movies. But when the COVID pandemic first hit the Indian subcontinent, investors began to withdraw from their investments -…

The LIC IPO Game Plan

IPOs have attracted overt attention of retail and institutional investors alike in the recent Indian stock market scene.

The Tata Motors Upheaval Story

The automotive industry has been famously tied to the performance of the extended economy for most countries.

IPO Alert! Devyani International files...

Against all odds, the Indian market, despite a minor tailspin due to the nationwide lockdowns last year, has seemed to recover relatively well.

Hotel Stocks on the Rise Despite Lockdown

The hospitality industry suffered a major setback when the prime minister announced a nationwide lockdown for 3 weeks at the end of March 2020.

Indiamart's QIP: behind the scenes

Last year, when the pandemic had hit businesses hard across the globe, most people resorted to the internet to keep their businesses afloat.

Shree Cements: A lesson in Prudence

This article will help you take a deeper look into the rise of Shree Cements, through the lens of it's stock performance over the past few years.

HDFC Bank Ltd's Journey to becoming the...

As of November 25, 2020, HDFC Bank had hit a market cap of ₹8 Lakh Crore and had become the third company to do so after Reliance and TCS.

The Rise of Reliance: as told through its stocks

Reliance Industries Limited (RIL) is India's largest publicly traded company. Read on to know more about history of Reliance stocks and it's rise in …

Adani Ports and its recent rise. Here's why

If you have been following the rise of Adani Ports' stock price in recent weeks, you are probably curious as to what is driving this growth.

Should you place your bets on ITC?

Investors trading on the stock market are advised to focus on maximising their wealth by making shrewd decisions based on the performance and fundame…

The Rise of Metal Stocks Amid the 2nd Wave

The past few months have brought with them several changes.

Dr. Reddy's Laboratories Ltd - Is this...

2020 was a peculiar year, especially in terms of the industries that managed to flourish despite the challenges that the lockdowns and isolation meas…

Tata Consultancy Services: A story...

Tata Consultancy Services (TCS) is the world's most valuable IT company. Read this success story of how TCS expanded globally, acquired new verticals…

A sneak peek at Zomato's IPO plans

Covid-19 came and turned the world upside down – tourism, airlines, fashion, F&B have suffered tremendously but online financial gateways, video conf…

Muted Tata Communications stock in wake...

There is a meme going around that says: Sneezes went from "Bless you" to "To hell with you" real soon.

Stock Picks Based on Q4 Results

As FY21 drew to a close, it was a déjà vu moment as lockdowns (although state-level), and a second wave of the COVID-19 pandemic defined investor beh…

Soaring commodity prices. Here's why

Prices of commodities in the energy, metal and agriculture sectors have seen a sustained rise in the first few months of this year.

The Success Story of Pharmeasy

Today, PharmEasy is a reputable and well-known firm whose aim is to become the best health care delivery platform in India.

Go Air IPO: Go Air looks to enter the IPO market

GoAir, one of India's most popular airlines, is preparing for an initial public offering (IPO). Rebranding itself as "Go First", the airline filed a …

Laurus Labs Share: More than 50% Return...

Shares of pharmaceutical and biotech company Laurus Labs have continued to surge upwards and have hit a new high amounting to INR 599 per share on th…
Get Information Mindfulness!
Catch-up With Market
News in 60 Seconds.
---
The perfect starter to begin and stay tuned with your learning journey anytime and anywhere.
Visit Website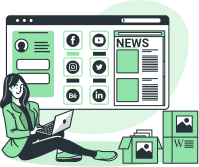 Get Information Mindfulness!
Catch-up With Market
News in 60 Seconds.
---
The perfect starter to begin and stay tuned with your learning journey anytime and anywhere.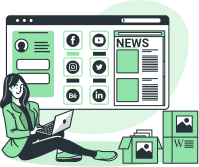 Subscribe to #SmartSauda Newsletter